Whether the cashiers at Hobby Lobby know you by name, or you tell everyone you're "not crafty", we hope you find something here that will get those creative juices flowing!
Everyone needs to create. It is part of being human, and each of us – including you – have the innate ability to do so.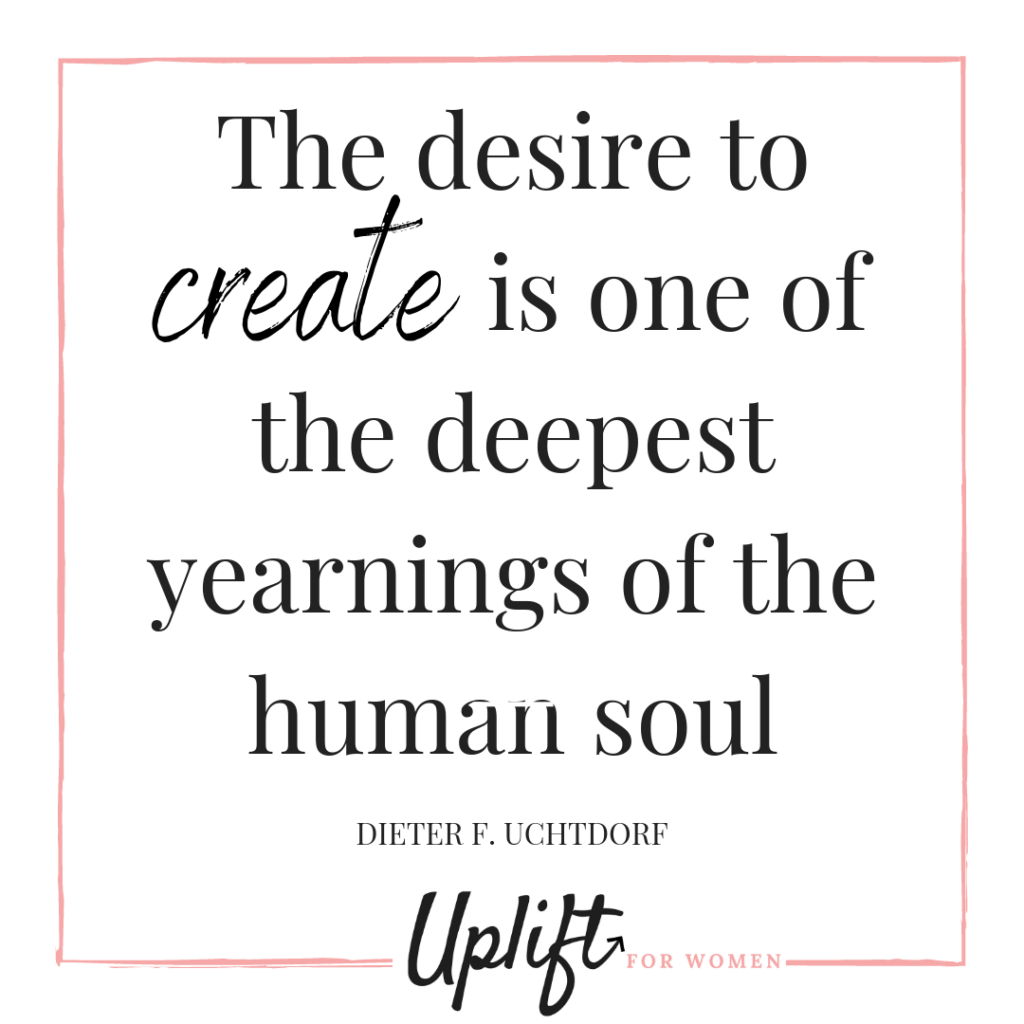 One of my all-time favorite articles is written by Mary Ellen Smoot and titled "We Are Creators". It is a beautiful article that I would encourage you to read, but I'll share a piece of it here.
You might say, "I'm not creative." I'm here to tell you, you are. You are creators. Have you ever coaxed a smile from a baby? Have you ever taught someone to forgive? Have you helped someone learn to read?…Organized a family reunion? Possibly you were prompted to do something for a person…that made a great difference in their lives. If you have done some of these things, you have been creative.

Mary Ellen Smoot
We will share a few creative ideas below, but don't limit yourself to what you find here. You can also find ways to create by visiting our Be Inspired or Serve pages.
How are you finding ways to create in your life?? We would love to hear about it! Comment below or snap a photo and tag #UpliftForWomen on social media.
JOIN OUR COMMUNITY!
We would love to have you join our Uplift For Women community! Join our email list and follow us on Facebook, Instagram, and Pinterest.
Share the goodness! Tag @UpliftForWomen on social and use the hashtag #UpliftForWomen when you share uplifting experiences, photos, or quotes.