Kids don't come with instruction manuals…or do they?? We live in a world where there is more access to information than ever before, and you don't have to mom alone! As a mom of four (6-teen), I'm sharing my favorite parenting resources: books, apps, podcasts, and more.
This post contains some affiliate links. If you purchase something through an affiliate link, I receive a small commission at no extra cost to you, which helps support the free content you see on Uplift For Women. I only share resources here that I have purchased and consume/use myself, and all opinions are my own.
We all wish kids came with instruction manuals, but they don't. Or do they? …
I still remember the day I brought my firstborn home from the hospital, walking through my frontdoor and sitting on the couch.
I took him out of his carseat, looked him in the eyes, and realized I had no idea how to be a parent.
I guess I thought that giving birth would magically change me because, you know, mother's intuition or something.
Years down the road and I'm still figuring it out. Not all of it, of course; but I'm learning every single day, discovering more about myself, about my kids, what works, and what doesn't.
We live in an age where there are more resources available to us than to any other generation before us, and I love that!
Motherhood is a beautiful gift, and it is possibly the hardest thing you'll ever do and it is most definitely not a destination. Nope, parenting is a journey.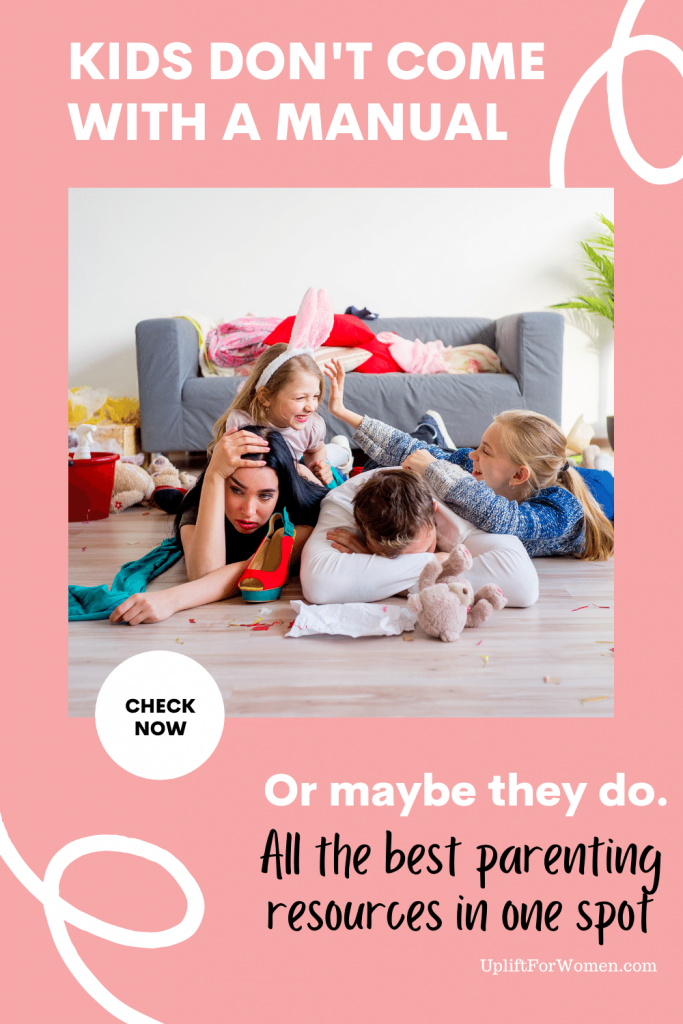 After more than a decade of researching, reading, listening, and doing all the things, I thought I would share some of my favorite parenting resources; things that have helped me along my mothering journey and might help you, too.
Remember that as individuals, we all parent our children a bit differently. So what works for me might not work for you.
Also note that I don't have it all figured out! But wouldn't that be great if I did… 😉
This is simply a list of parenting resources I have found to be helpful in my journey so feel free to check out the ones that jump out at you, and leave whatever doesn't serve you on your journey. No guilt here!
And last but not least my friend, please remember that you're already enough. The fact that you're here looking at parenting resources is proof that you're trying, and that's really all any of us can do.
So love on those kiddos, take care of yourself, and carry on. It's a beautiful work we're doing!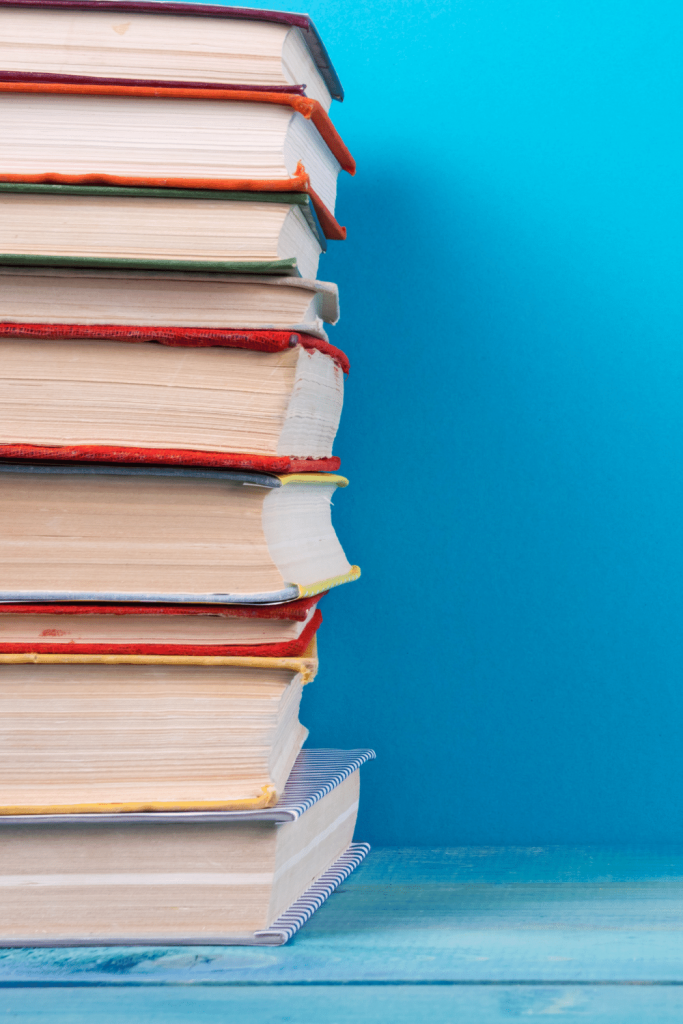 PARENTING BOOKS
There are oodles of parenting books covering every kind of parenting style imaginable, and they won't all fit your parenting style. So think of books as pairs of shoes – find one that is comfortable and gives you support right where you need it.
I'll be sharing multiple styles and viewpoints below, so find which ones work for you!
The Flecks of Gold journal isn't your traditional book, but in my humble opinion it just might be one of the most valuable things you can invest in as a mom.
This beautiful 3-year journal is made to last and has a small section each day for you to record something good from that day.
It could be something you're grateful for, a sweet moment with a child, a connection with friends or family, one of your successes, beauty you witnessed, something that made you laugh, or any other number of things.
I've never been great, or even good about keeping a journal, so I purchased this one as soon as it was released last December because I truly think this one is do-able for me.
I love that it is a simple and easy way to keep a journal and to focus on the good.
Website: 3In30Podcast.com
---
Love and Logic is a research-driven, whole-child philosophy. It focuses on making parenting and teaching fun and rewarding, instead of stressful and chaotic. Love and Logic provides "practical tools and techniques that help adults achieve respectful, healthy relationships with their children." It focuses on giving children autonomy through lots of reasonable choices.
---
Dr. Katie Penry is a licensed clinical psychologist who provides resources to help you be an attentive and effective parent while creating more positive interactions in your home. She has a scientific, yet practical and easy-to-understand approach.
---
Dr. Laura Markham's relationship-based parenting model, which she calls Peaceful Parenting, is research-based and parent-tested. She helps families find transformative solutions to everything from separation anxiety and sleep problems to sass talk and cell phones.
---
Boys Should Be Boys: 7 Secrets to Raising Healthy Sons by Meg Meeker, MD is a must-read for parents of boys, especially if you don't have much experience with boys. Dr. Meeker is a pediatrician whose goal is to help strong parents build strong children for a brighter future by equipping them with the tools necessary for health and happiness.
---
The Child Whisperer's simple but unique approach makes parenting more intuitive, fun, cooperative, and customized to your individual child. The author describes four different personality types and helps you customize your parenting to each one.
parenting resources on instagram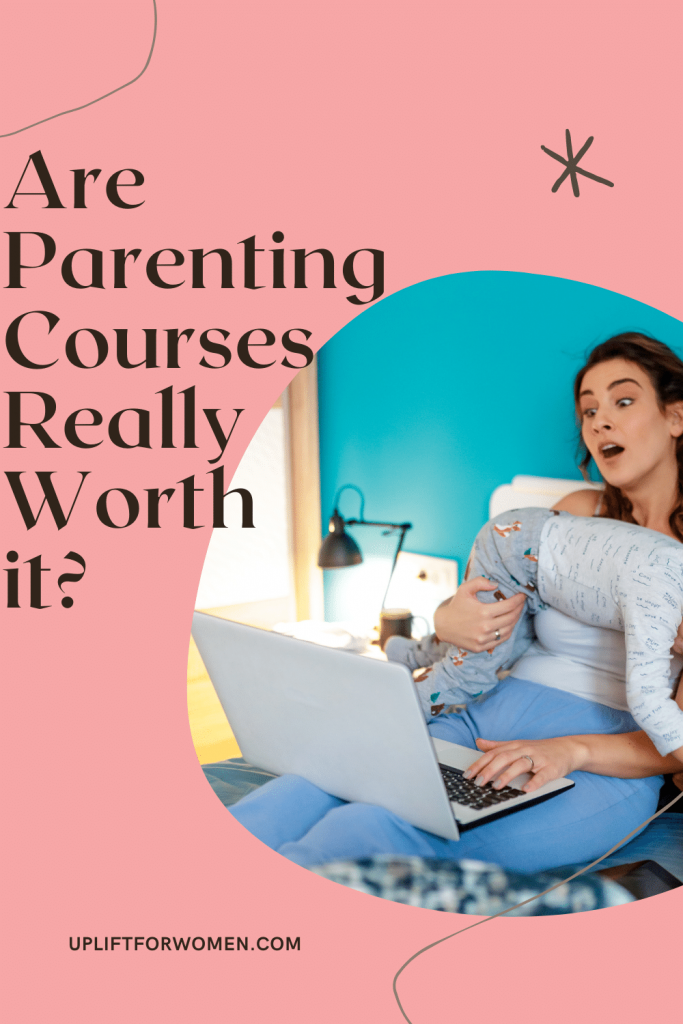 Parenting Courses
4 Parenting Principles That Make A Difference In A Day
Ralphie Jacobs from Simply On Purpose Will teach you four principles to learn how to use the power of being positive to discipline your children and do all that you can to help good behavior develop in your home.

I've followed Ralphie on Instagram for about 2 years now, and when she released her parenting course I knew it would be worth the investment.

The course is broken up into quick, easily-digestible episodes that you can go back and review as needed for years to come. I understand the price tag may or may not fit within your budget, but in my opinion it was worth the investment.
Website: SimplyOnPurpose.org
Cost (at time of posting): $250
---
Mastering Medical Emergencies for Moms
Shan Tripp is a RN and BSN who developed this course that is designed to provide mamas with education and empowerment on handling the most common injuries and illnesses that occur with theri children at home.

The course includes high-quality training videos and PDF guides on subject such as fevers, vomiting, head injuries, abdominal pain, choking, seizures, CPR, and many more, and is a great resource for any parent, especially a new parent who will (no doubt) have lots of questions as the years go on.

While I bought the course myself and have found it super helpful, if the price tag isn't within your budget you can find some of the info like what to do when a child is choking saved in Shan's highlight bubbles on her Instagram account.
Website: ShanTripp.com
Cost (at time of posting): $347
---
FREE Tips for Parenting Positively Even During the Not So Positive Times
Tony Overbay, LMFT shares his tips and tools on how to start parenting positively even during the not so positive times. 

Tony released this course last year around the time we hit quarantine and it was nice to give my parenting a boost without having to pay a large amount at that time.

The course is still free, and if you've listened to any of Tony's podcast episodes on The Virtual Couch, you'll know he has some great experience and helpful insights.
Parenting websites & apps
One of the nation's leading nonprofit organization dedicated to improving the lives of all kids and families by providing the trustworthy information, education, and independent voice they need to thrive in the 21st century.

I love using Common Sense Media to make informed decisions about what media we consume.

Format: website
Cost: FREE
---
Better Screen Time equips you with information and tools to help your family make educated decisions about media.

Format: website
Cost: FREE (paid courses available too)
---
This parenting app grants you access to cutting-edge research and tips that will help you raise a happy, well-adjusted child. Years of ground-breaking research and findings in Psychology, Neuroscience and Pediatrics have been curated into one easy-to-use app for free…no in-app purchases. It delivers a short, easily digestible tip every day to help you in raising capable and emotionally intelligent kids.

Format: app
Cost: FREE
---
Greenlight is a debit card for kids, managed by parents. For years, I've been trying to find a chore/allowance system that works for our family and this was the answer. You can set up accounts for each child, assign recurring or one-time chores (you can pick from their list or make your own), and set up automatic allowance. The kids check off their chores as they go, and their allowance is automatically paid at the end of the week.

The debit card can be used pretty much anywhere, and it is easy to transfer money to their card if needed, and from their card if needed (I charge my kids if I end up doing their chore, they leave a light on, etc.)

You get notified when your kids make a purchase, and they can only spend what is in their account. It's a great starter card for kids and has helped our kids have some autonomy.

Format: app and website
Cost: $5/month for up to 5 kids
Family Link is an app by Google that allows you to connect to your kids' devices and set limits. You can also use it to see where your child is.

Format: app
Cost: FREE
---
This is a super simple app you can use to track your gift ideas. Set a gift budget for each person and mark the gift as purchased as you do your shopping.

Format: app
Cost: FREE
---
JustServe.org is a website where the volunteer needs of organizations may be posted and volunteers may search for places to serve in the community, providing opportunities to help those in need and enhance the quality of life in the community.

You can filter your search based on location, what type of service you are available to provide, and if you want something to do as a family.

Format: website and app
Cost: FREE
---
An easy-to-use budgeting program from Dave Ramsey. They have paid options, but I've been using the free plan for years. I like the simplicity and user-friendly layout.
Format: website and app
Cost: FREE (paid plans available too)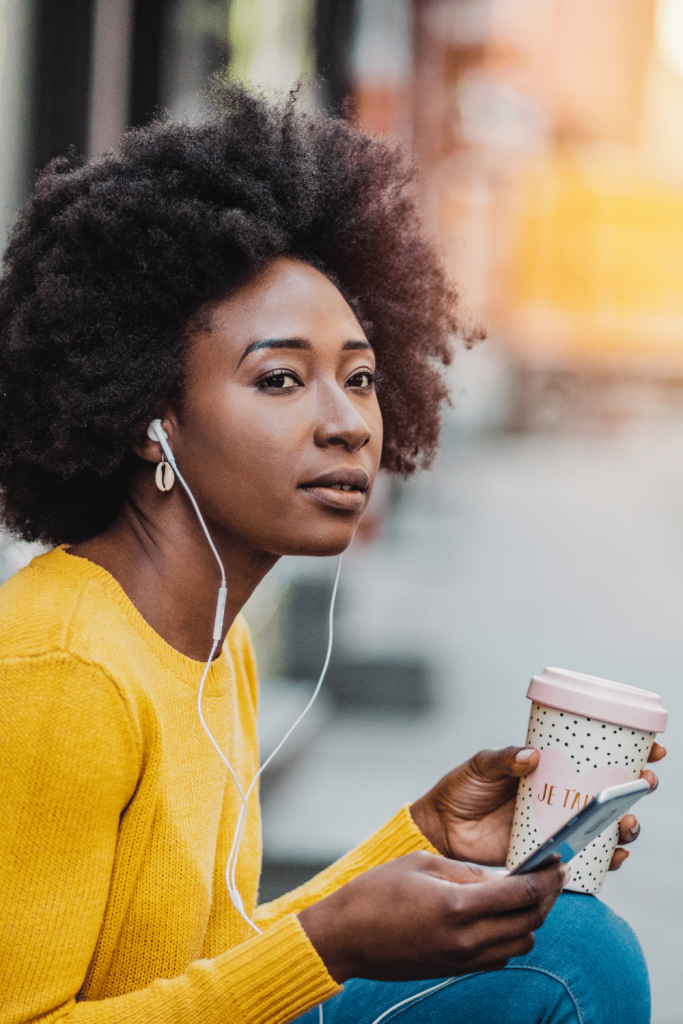 PARENTING PODCASTS
Kids don't come with instruction manuals, but we are fortunate enough to live in a world where there are endless resources to learn from.
I hope that you find some fo the resources I've shared here are helpful to you, and would love to hear about what has benefited your life as a mama.
What are your favorite parenting resources? Please share them in the comments below so we can all learn together!