Right now is a crazy time in the world because of COVID-19, and we will be spending the next few weeks at home in social isolation. Schools have been cancelled for at least that long, but the kids will have some school work to do at home so in order to keep us all from going crazy, I have developed a few schedules over the past weeks and have included them as a free download below. If you're looking for some sort of homeschool schedule, I hope this helps!
Like everyone else, I'm figuring this quarantine life as I go. You'll find the original schedules below, but I have also added this time block version which has worked well for us the past 2 weeks.
One of the biggest game changers for me has been to institute quiet time for ALL my kids (ages 5-13). They can read, play with Legos, whatever, they just have to be in their rooms. This gives me a chance for a mental and physical reset which I find I always need by 1 o'clock!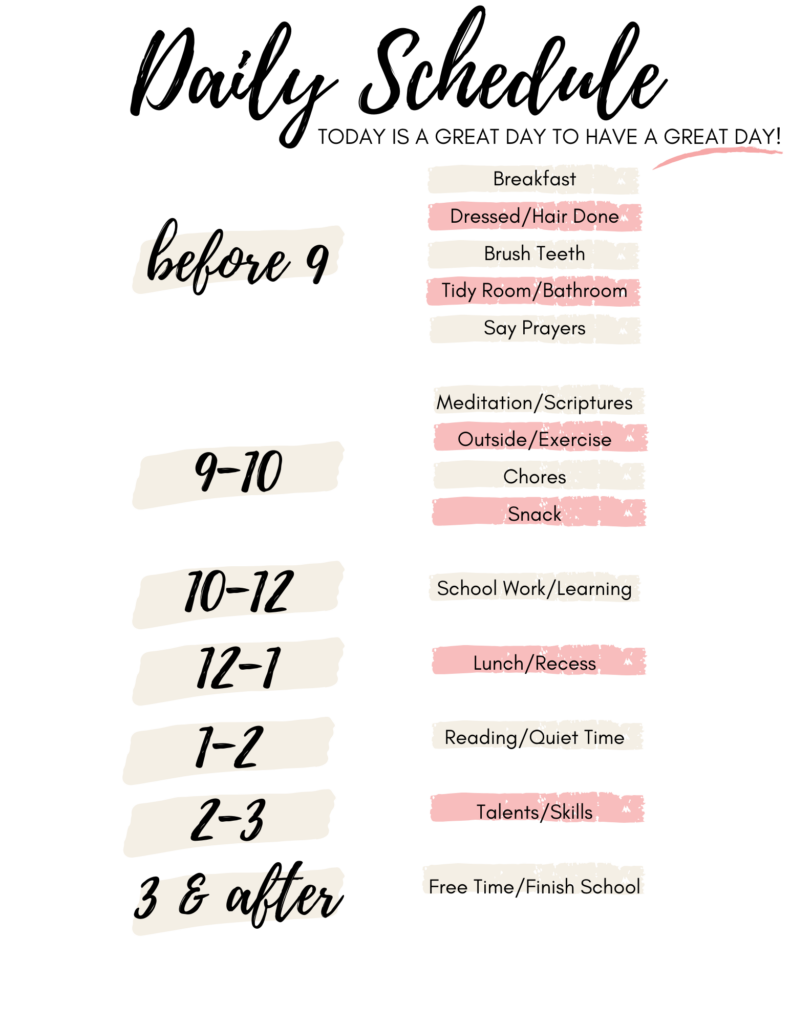 If you're looking for a looser schedule that isn't time blocked, you can use the one below or scroll down and use the blank template to create your own!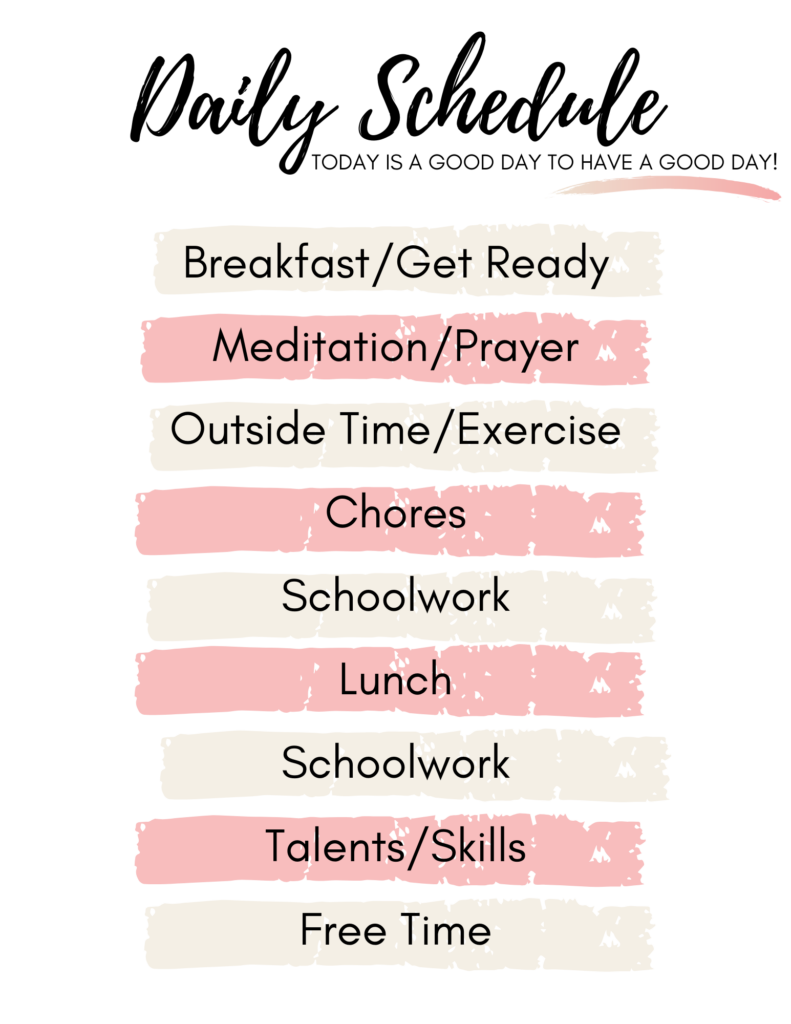 This is a unique opportunity to focus more on the things that matter most, and this loose schedule allowing for family time and a slower pace, without leaving enough open time to lead to lots of fighting among the kids and burnout on my end.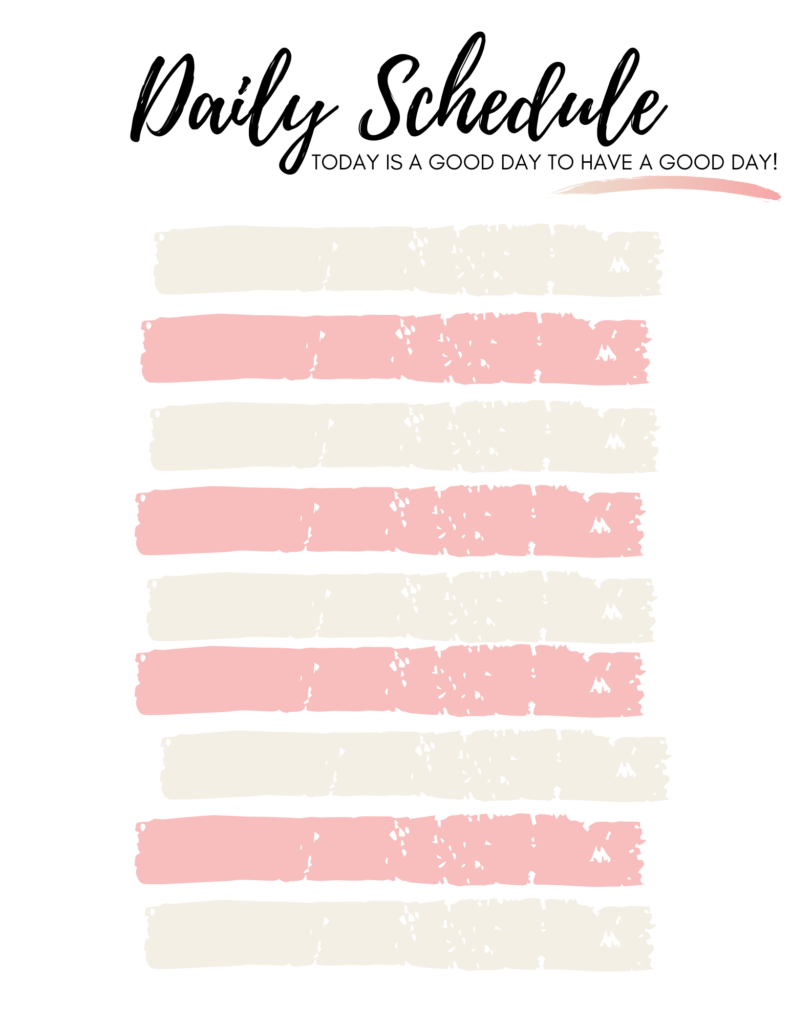 ---
Finally, I realize that a lot of you mamas are at home with littles and not much time to yourself, and this can be hard sometimes! So I made a printable just for you to help your toddler be a little more independent so you can (hopefully) have more time to get things done or just enjoy some quiet moments.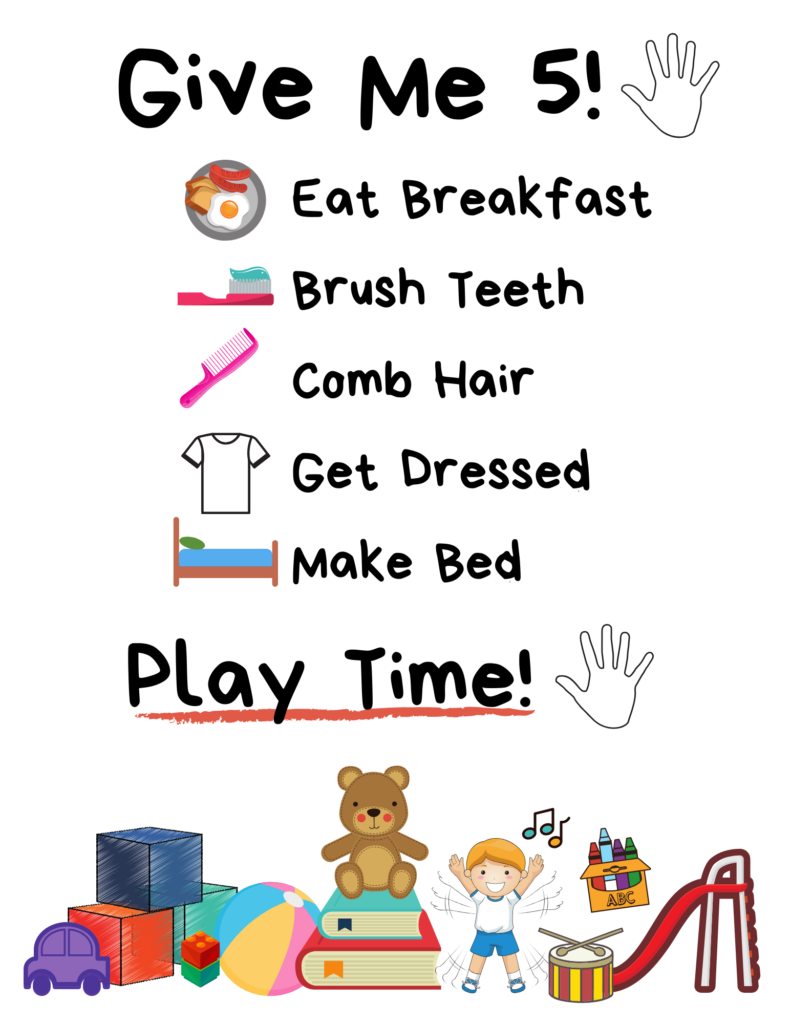 This printable is called Give Me 5! and includes 5 things your toddler needs to do before play time. Each of these items includes a picture and the words so your child can identify no matter their age. Encourage your child by giving them a high five when these items are accomplished!
There are pictures at the bottom of the Give Me 5 printable to give your child some ideas for play time (have your child add a few more if you want!). Try directing your child to the Play Time portion when they are board, which you can supplement with a bin that includes a few activities they can do on their own. You should switch the bin out every week or so to keep them engaged.
The printable includes fun colors, but it prints fine in black and white, too.