Holidays can be hard when you're gluten free. With all the family parties and holiday foods, you can really feel like you're missing out! Our family has been eating gluten free for almost 8 years due to food allergies, so we understand the challenges that come with dietary restrictions – especially during the holidays. That's why we compiled this list of 10 easy and delicious gluten free breakfast ideas that you can make ahead.
Because these dishes can be prepped the night before, you'll have more time Christmas morning to relax and spend time with family. Some of these recipes can be left on the counter or in the fridge, and others will need to be pulled out of the refrigerator and baked.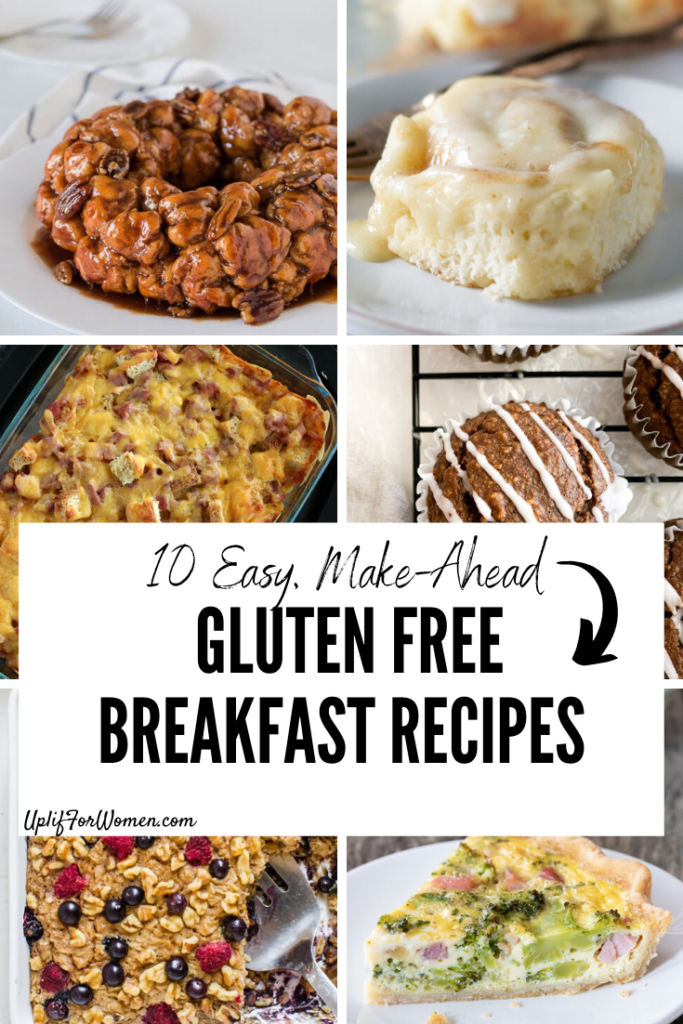 Our kids are always so excited to open gifts Christmas morning, so we usually bake our breakfast casserole during our gift exchange, then sit down and have a nice breakfast together. We have a tradition of serving Gingerbread Waffles (recipe below), a breakfast casserole, and a simple fruit tray.
We make the waffle batter and breakfast casserole the night before and pop them in the fridge, and the fruit tray is also prepped and stored in the fridge. This makes Christmas morning stress-free and still allows us to have a nice, sit-down meal together as a family.
Looking for more ways to simplify the holiday season? Check out our guide on Creating Meaningful Holidays
Make Ahead Christmas Breakfast Ideas
Gluten free? You don't have to miss out this Christmas! Here are 10 easy, gluten free, and DELICIOUS breakfast ideas that you can make ahead for Christmas morning.