Last January, I set a goal to read 20 books in 2020. Here are my favorite reads from last year in a variety of genres.
This post contains some affiliate links. If you purchase something through an affiliate link, I receive a small commission at no extra cost to you, which helps support the free content you see on Uplift For Women. I only share resources here that I have purchased and consume/use myself, and all opinions are my own.
At the beginning of 2020, I was feeling ambitions and set a goal to read 20 books in 2020. It had been a while since I had set a measurable goal like that, and I felt up to the challenge.
I was on a roll until…the world shut down and I was suddenly home schooling my children and honestly, I totally forgot about my reading goal or anything else that wasn't required for survival.
By the time October rolled around, I suddenly realized I had only 3 months to read 11 more books in order to reach my goal.
I must admit that under normal circumstances, I probably would have just given myself some grace and read a few more books and called it good.
But dang it, I needed a win in 2020!
I determined that if nothing else happened that year, I was going to read those 20 books.
And I did.
I listened to books on Audible or Libby while running errands, getting ready in the morning, tidying the house, or cooking dinner.
I read at least a chapter or two before bed every day, and started picking up a book instead of my phone when I had a little downtime.
And I did it.
I finished my last book on New Year's Eve haha!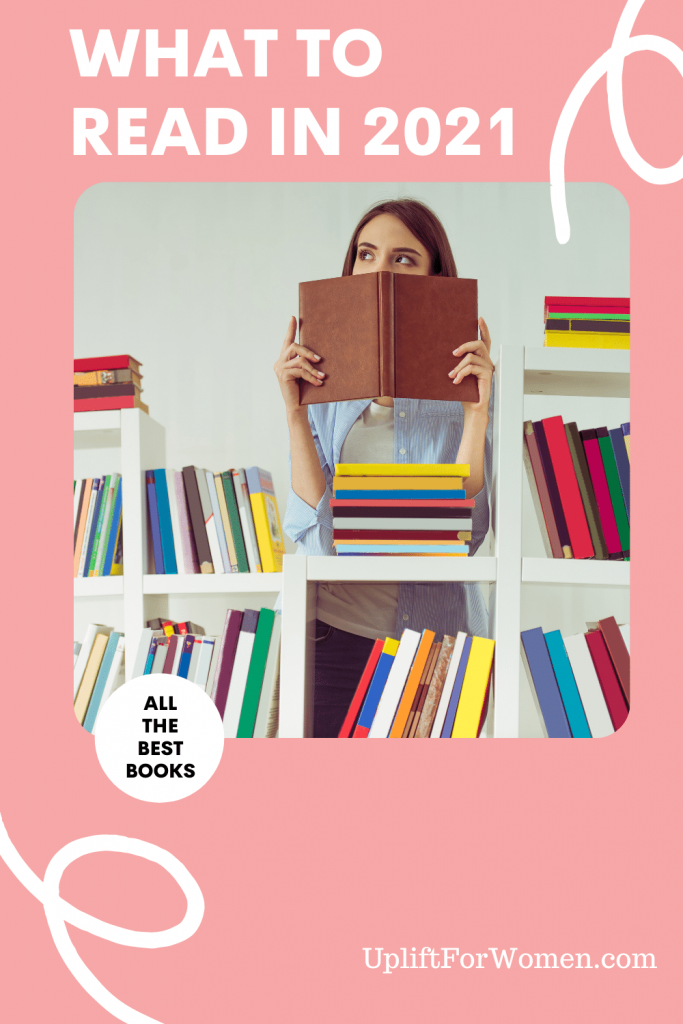 And I am so grateful to not only feel the success of accomplishing a goal, but for all the things I learned and the stories I got caught up in over the year.
Books become a part of you and your reality as you read, and I think you take a little bit of them with you for the rest of your life.
If you're interesting in listening to audio books, there are lots of options! I have had an Audible subscription off and on over the past few years and have really enjoyed keeping the books and listening again or having the option of different family members listening. It saves your spot on each device.
If you're looking for a free option, check your local library or the Libby app. I just discovered Libby this past year, it is a free app that works with your library card. You can check out ebooks or audio books for 2 weeks for free, and the interface is very easy to use.
I'm only sharing my favorites here, with a little review of each.
As way of information, my favorite genre is historical fiction. I tried to read a variety of books throughout the year, and feel like I definitely accomplished that!
I would love to hear what your favorite books are! Leave a comment below so we can all find a few new books to read.
My favorite books from 2020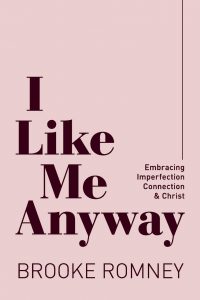 I Like Me Anyway: Embracing Imperfection, Connection & Christ by Brooke Romney
Definitely one of my favorite reads from last year! It seems like just about everyone is publishing a book nowadays, and I worried that this would just be another one reiterating things I had alread read from other authors-but it is not.

This is powerful yet easy to digest and there is a short journal section at the end of each chapter for reflection and/or goal setting. I highly recommend it.
---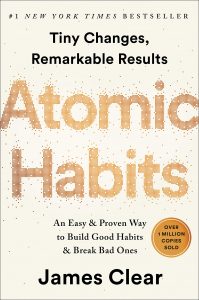 Atomic Habits by James Clear
One of the best self-help books I've read, I listened on Audible but would suggest getting a copy of the book that you can highlight and easily reference again and again. It is packed with so much good info!

Probably my biggest takeaway from the book was habit stacking, the act of stacking a new habit (like meditating for 5 minutes) onto something you already routinely do, like brushing your teeth before bed. It has been life-changing for me, a person who usually really struggles to get new habits to stick.
---
The Boys in the Boat by Daniel James Brown
This true story was one of my favorite reads in 2020. I listened on Audible and the narrator did a great job, but my dad read the physical copy and loved that, too. It is a beautiful and touching story that will leave you inspired.
---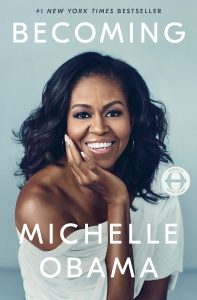 Becoming by Michelle Obama
I must admit I didn't know a lot about the former First Lady before listening to this book on Audible. I really enjoyed getting a glimpse of her life and the experiences that shaped her into the woman she is today.

If you like audiobooks, this is a fun one to listen to as she narrates it herself.
---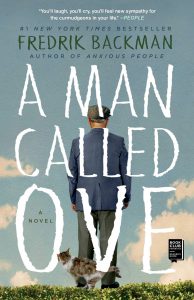 A Man Called Ova by Fredrik Backman
Disclaimer: This book openly talks of suicide and also has some language.

The story is a beautiful depiction of how we can open our arms and hearts to let each other in; it will have you laughing out loud at some points, and crying at others. I really enjoyed it.
---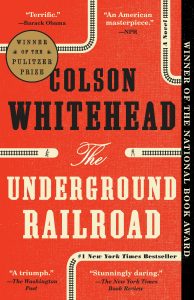 The Underground Railroad by Colson Whitehead
As any book featuring the history of slavory in America, this novel contains sexual content, violence, and some language.

It is a very well-written book, and the narration is wonderfully done also. If you're seeking to gain some perspective into the history of slavery in America and what that looked like for the individuals who endured it, this is a must-read.
---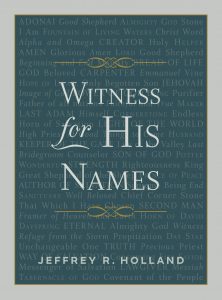 Witness for His Names by Jeffrey R Holland
This was a fairly quick read for lots of opportunity to dig in deeper if wanted. It is just a compilation of all the titles of Christ, what they mean, and scriptural references for expanded research.
---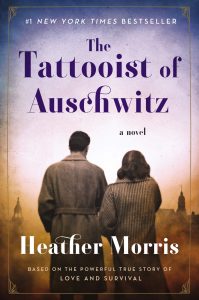 The Tattooist of Auschwitz by Heather Morris
Admittedly a difficult read, as is any story set in a concentration camp. There is some language and some sexual content.

It is truly a beautiful story of love and survival, I listened on Audible and enjoyed the narration which was well done.
---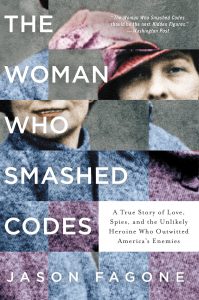 The Woman Who Smashed Codes by Jason Fagone
I enjoyed learning the true story of Elizebeth Smith Friedman, the "unlikely heroine who outwitted America's enemies"

Although this historical work wasn't quite as entertaining as some I've read, it really was a good read. I listened on Audible but would recommend reading the physical copy rather than the audiobook.
---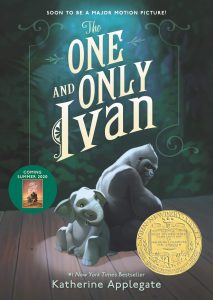 The One and Only Ivan by Katherine Applegate
I know, I know, this book has been around for quite some time. I found it on sale at Costco and picked up a copy to read with my kids and we all really enjoyed it! I love the way Katherine Applegate writes and the story deserves all the acclaim it has received.

After finishing the book, we watched the movie and liked it, although the book is better in my opinion (it usually is).
---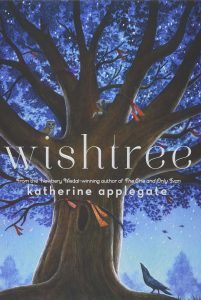 Wishtree byKatherine Applegate
I actually read this before The One and Only Ivan, because I saw it on a library shelf and recognized the author's name.

Wishtree is the reason I read The One and Only Ivan, and I would actually rank it above the latter.

It is a beautiful middle-grade story of inclusion woven with beautiful imagery in short chapters. I read it, then re-read it with my kids and we all enjoyed it.
---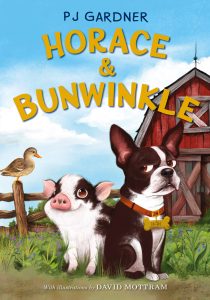 Horace & Bunwinkle by P. J. Gardner
This was such a fun read with my kids! Even my 11-year-old boy laughed out loud. I got the recommendation from Color My Happy on Instagram, I have loved many of her book recommendations so I ordered this one as soon as it was released.

It has darling illustrations and is a fun story to read aloud with your kiddos.
---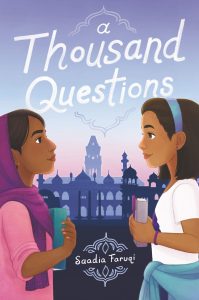 A Thousand Questions by Saadia Faruqi
This was another library dispaly win. It is a middle grade book about two girls who form an unlikely friendship and need each other more than they realize.
---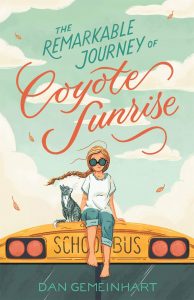 The Remarkable Journey of Coyote Sunrise by Dan Gemeinhart
I may have saved the best for last. This book was possibly my favorite from the year, and one of the few books I have wanted to read again and again.

I highly recommend listening to the audio book, the narration really makes the characters come to life and draws you right into the story.

Coyote Sunrise is a beautiful story, and my words just can't do it justice. Go get the book!

After finishing it, I then listened with husband, pre-teen and teenage boys, and my younger girls. Everyone in our family loved this story. It is clean and appropriate for just about any age, though I would recommend 10 and up.
Have you read any of these books? What are your favorites? Let's chat in the comments!