This post may contain affiliate links. We only recommend products we use and love, that we think will uplift your life.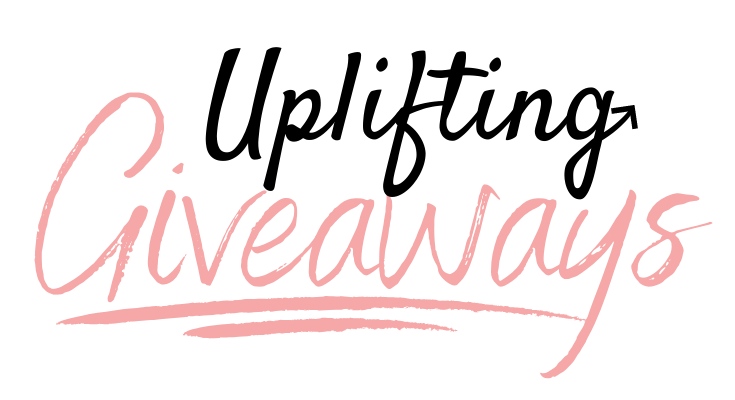 We are welcoming the month of November with our first Uplifting giveaway!
These monthly giveaways are one of the ways we give back to our amazing community of women. Each month will feature something that will uplift your life – it could be something seasonal or just an item, product, or service we feel would benefit you or help you serve those around you.
We would love for you to share these Uplifting Giveaways with family and friends so we can reach as many women as possible! You can share this link on social media, send it in an e-mail, or talk about it with your friends.
If you would like to provide an item for one of our giveaways, please send an email to Celeste@UpliftForWomen(dot)com
This month's Uplifting giveaway is…
A $25 Amazon gift card!
In the spirit of Thanksgiving and the upcoming holidays, we want to share a small gift of appreciation to one of you. You can use this gift card however you want – here are a few ideas:
Purchase a Christmas gift for a loved one.
Do a random act of kindness.
Buy something to pamper yourself – cozy socks, a relaxing CD, an uplifting book, or a favorite food.
Re-gift to a family member, friend, or stranger.
Keep scrolling to the giveaway…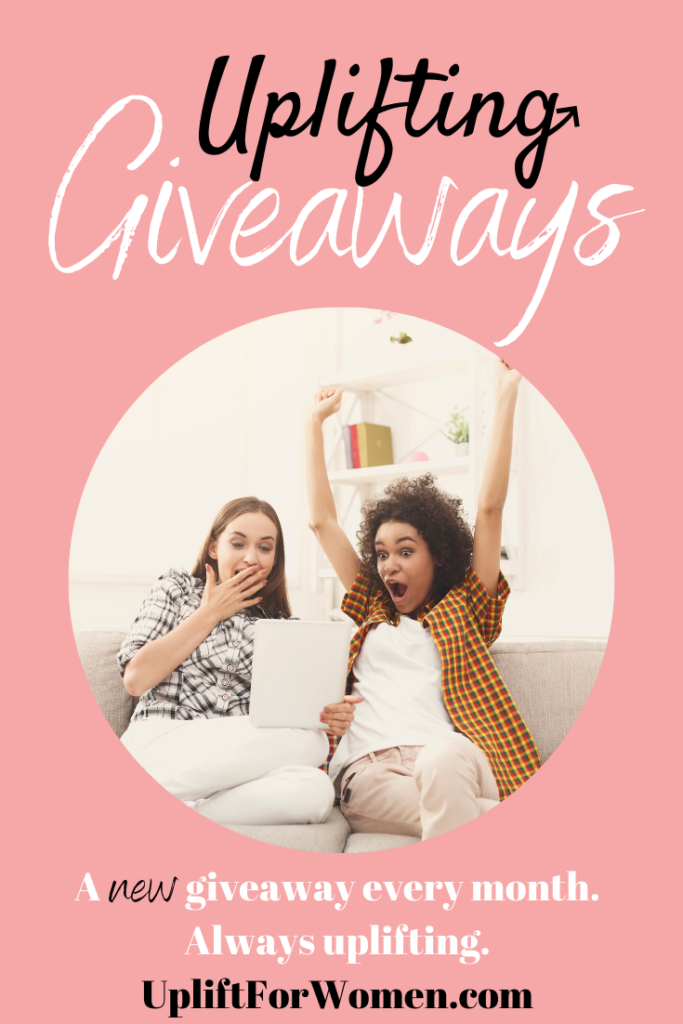 Gratitude Traditions
While we're on the topic of Thanksgiving, we would love to hear what your gratitude traditions are! Do you do something special for the month of November? Or is gratitude a regular part of your life year-round?
I'm somewhere in the middle. I struggle with consistency, so I'll go through periods of writing in a gratitude journal, and other phases where I don't do so hot. But every year during the month of November, our family does a Thankful Tree. I cut out lots of construction-paper-leaves in Fall colors, and each night our family goes around the dinner table and says something they are grateful for, then we write it on a leaf and stick it to the wall or string it along a piece of twine.
This year, I discovered a darling Deeds of Gratitude kit from New Tradition Crafts. The leaves are made of wood and have holes punched so you can string them along your mantle or up on the wall. It comes with an erasable marker so you can use the leaves year after year.
One thing I love about this kit is that you write something you're grateful for on one side, and what you will do to show your gratitude on the other! I have been pleasantly surprised with how well our kids have caught on, they have given suggestions like "I'm grateful for my family, so I will be kind" and, "I'm grateful for my home so I'll clean up after myself."
I already have my eye on the 25 Days of Christ kit as well, I love finding new, meaningful, and uplifting traditions for my family!
Enter the giveaway below!
More Uplifting Content to Get You Through Quarantine